What an awesome Valentine's Day! My honey surprised me with lunch at a cute little cafe that had amazing sandwiches, and then gave me a gorgeous pair of earrings to top it off. That alone would have been an awesome day, but we had already planned on a dinner date-in. I wanted to have a restaurant meal, without going to the actual restaurant. There were rave reviews at the end of the night, and I think it's safe to call it a success.

All in all, it was way more work than I had anticipated. I made dinner for our family and my husband's family (a total of 6 people), and I don't think I would be this tired today if I'd kept it to just the two of us (or maybe stopped slaving away in the kitchen super pregnant!). But really, it was fun to share with everyone and they all seemed to enjoy it, so it was worth the extra work. Luckily, I was smart and did a bunch of prep the day before which made my life a lot easier. So here's what I did. (Check the bottom for recipe links!)
Day Before Prep:


These steps will help make your life so much easier the day of if you decide to recreate this menu or something similar. Any prep you can do the day before is always helpful. These 3 things didn't take me much time but saved me a lot of time and hassle in the kitchen when it was time to cook.

→ Cooked rice and popped it in the fridge (Italian Rice Balls)
→ Mixed together bread starter for it's overnight rest (Ciabatta)
→ Baked cupcakes (Cherry Coke Float Cupcakes)



Day of:


TIPS: Finish making the Items you've prepped first (the rice balls have to chill, so put them together about an hour in advance so they're ready to go when you are.) I cooked the rice balls first while I was putting together the rest of dinner. Pull them out a little early and then finish them off under the broiler right before you're ready to serve. I baked the chicken and asparagus at the same time at the higher temp (450 degrees). Pull out the asparagus at about 10 minutes instead of 15 and then top with cheese. I also crumbled 2 cupcakes and layered the toppings between layers of cake in a mug for the two of us.
Menu
Appetizers:
Italian Rice Balls with Marinara
Rustic Italian Ciabatta served with olive oil and balsamic vinegar for dipping
Main Course:
Chicken Parmesan served over Spaghetti
Roasted Asparagus with Parmesan
Caesar Salad (From a kit! Yes, I cheated.)


Dessert:
Cherry Coke Cupcakes
Mmmm... My mouth is watering just thinking about it again. And now I'm going to make yours water too with some yummy pictures. Sorry, not the best lighting in the kitchen after dark!
Italian Rice Balls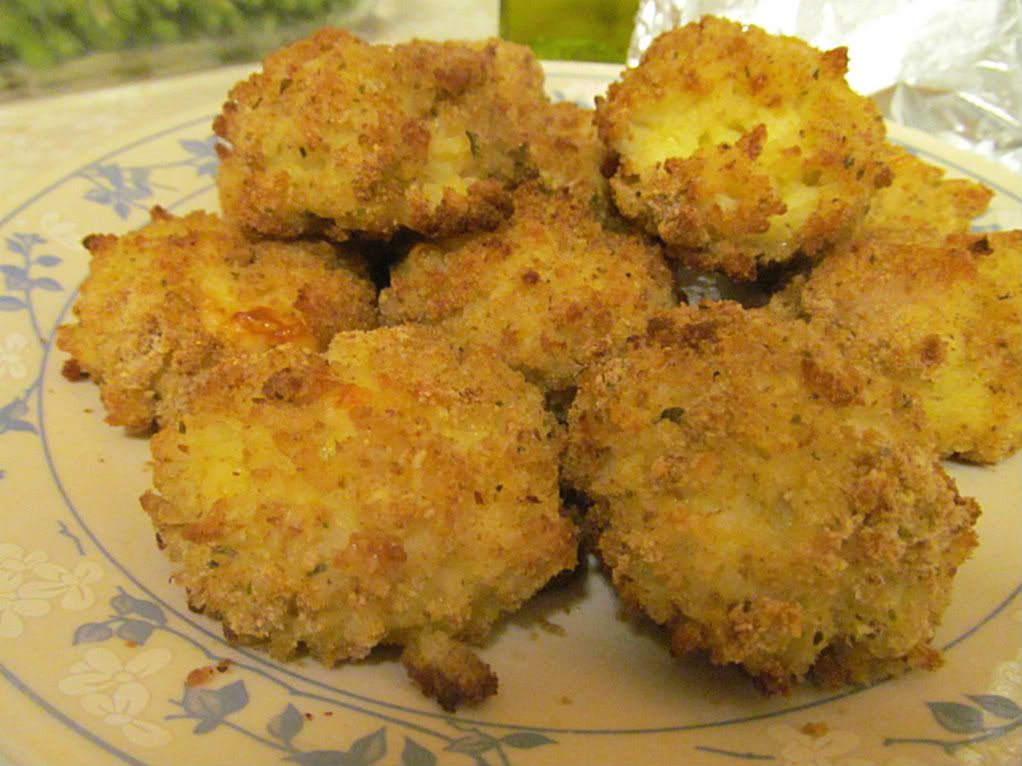 Rustic Italian Ciabatta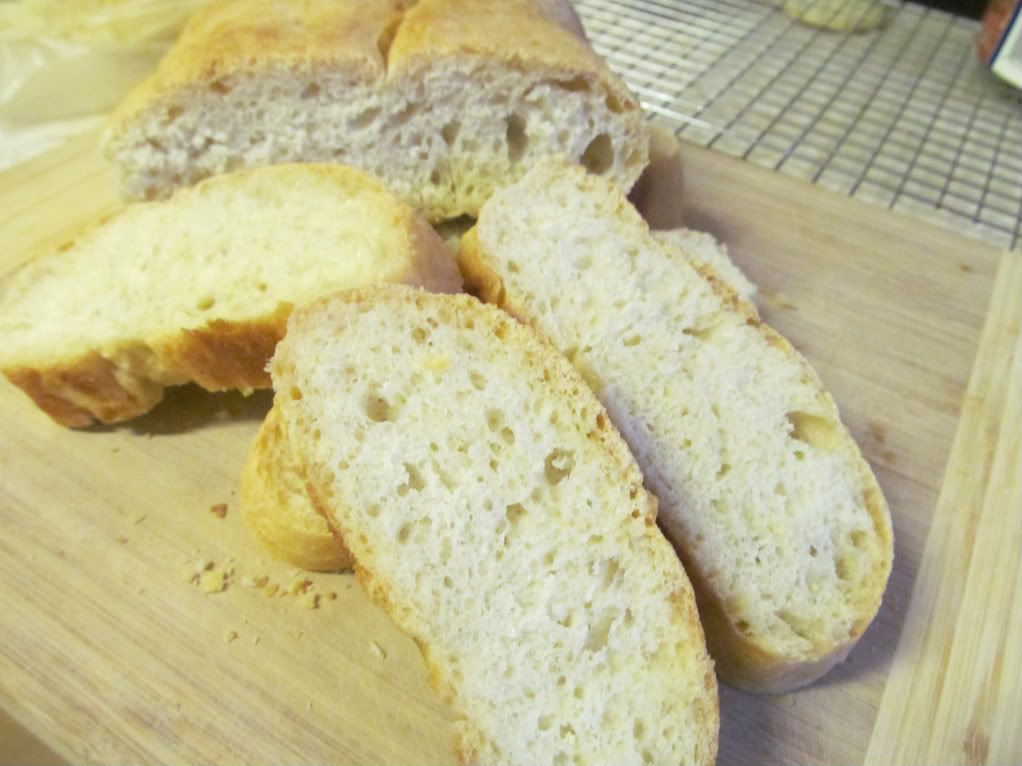 Chicken Parmesan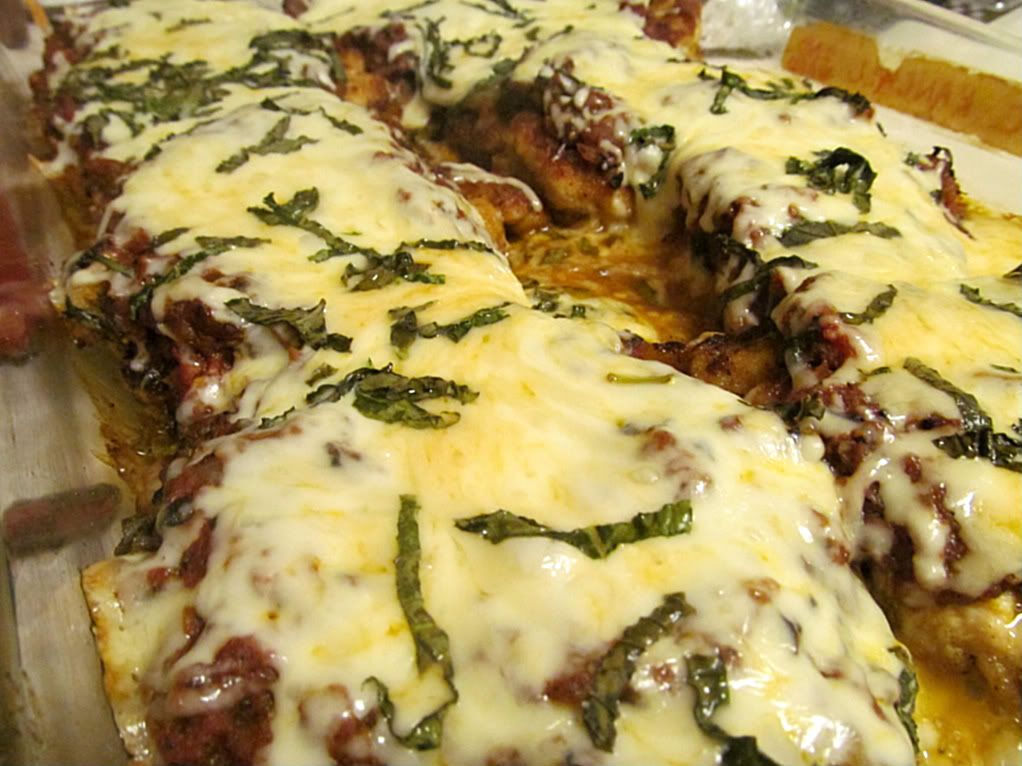 Roasted Asparagus with Parmesan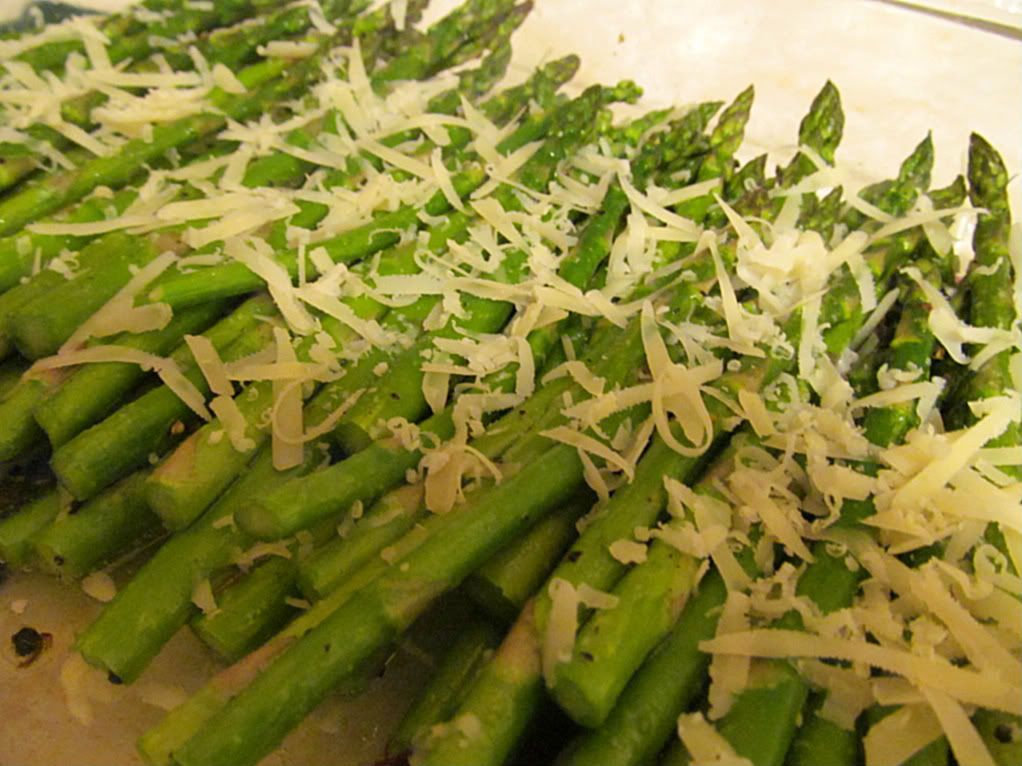 Cherry Coke Float Cupcakes
♡
♡
♡
♡
♡
♡
♡
♡
♡
♡
♡
♡
♡
♡
♡
♡
♡
♡
♡
♡
♡
♡
♡
♡
♡
♡
♡
♡
♡
♡
♡
♡
♡
♡
♡
♡
♡
♡
♡
♡
♡
♡
♡
This really made for an amazing and memorable dinner that my husband was super stoked to eat with me. I think everyone ended up eating way too much!
Xave was sad he didn't get to join in on our date, so after dinner we took him out on a special date too. He was such a sweetie throughout the day though, and even decorated special sugar cookies for me and my hubby with Grandma.
Isn't it sweet? Made my heart melt a little bit when he came in and gave it to me while I was cooking. :) I hope you all had a wonderful Valentine's Day! If you ever need an awesome romantic dinner, this one is definitely a winner! Let me know if you do make it and what everyone thought. I'm telling ya, it's sure to impress. ;)
Recipe Links:
Chicken Parmesan
courtesy of Tyler Florence @ Food Network
Roasted Asparagus with Parmesan
courtesy of Ina Garten @ Food Network
Cherry Coke Float Cupcakes
courtesy of Brown Eyed Baker